Stay in the loop on upcoming dates and times

: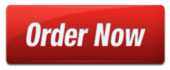 Recording and Slide Presentation From The Event you Attend.

When you attend one of these events you will receive the recording and PowerPoint slides from it, yours to keep!

Free Lifetime Access!

FREE Lifetime access to my secure members only website! Here you will learn and implement everything discussed during the event. PLUS MUCH MORE!!

Instantly Access Your Gift..

For buying a signed copy now you'll also receive the PDF version of my book "The High Paid Musician Myth"™ for FREE...








































































 You can also text "maverick" with your name & email to 58885 to stay in the loop :)
Get Free Access to Maverick Musician Digest...
Delivered Every Monday Morning to Your Inbox!